Istanbul is a big and vibrant city, the largest city in Turkey. You could easily spend a week here and it would feel insufficient. Turkey, especially Istanbul, is a very beautiful and diverse place. As a stop-over on the flight we got only three days, so have to stick to the best!
Day 1
Start your day with a Turkish breakfast. Fresh baked bread, olives, cheese and a cup of tea or Turkish coffee at the small café… We really love the local drink called Ayran. The first ever sip will stop you in your tracks… After the second your taste buds start getting the taste. And after another you are completely hooked! It's natural, low calorie and very refreshing at any time!
Start by visiting the Grand Bazaar. It is not very busy in the morning and you wont be caught in the crowds.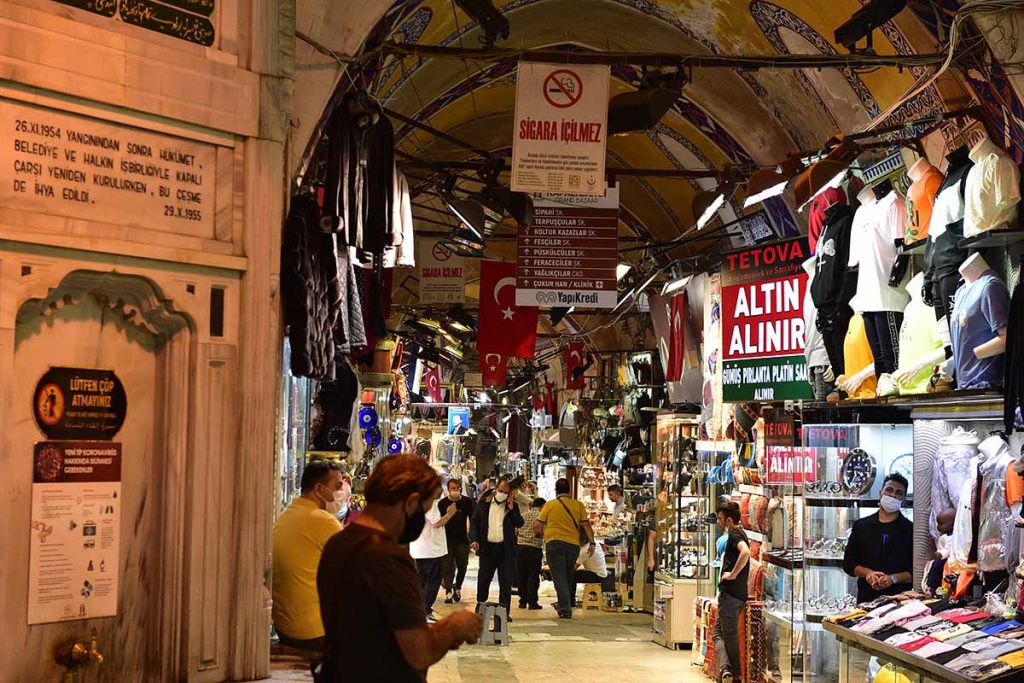 The Grand Bazaar itself is very beautiful and impressive. The ceiling are in mosaics, the smells of the stores, the sounds of the market… Did you know that it is the biggest shopping mall in the world? It is really something you can't express in pictures or videos.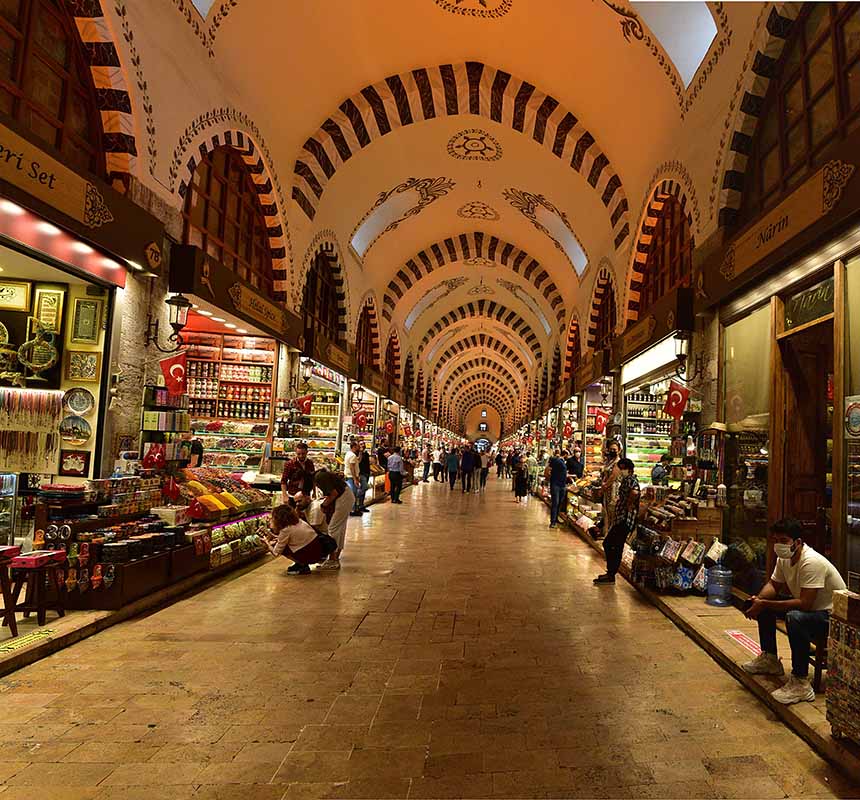 The Grand Bazaar is an experience that you will never forget. Expect to spend at least one hour here for sightseeing or better 2-3 hours if you plan to bargain and buy… – say a carpet!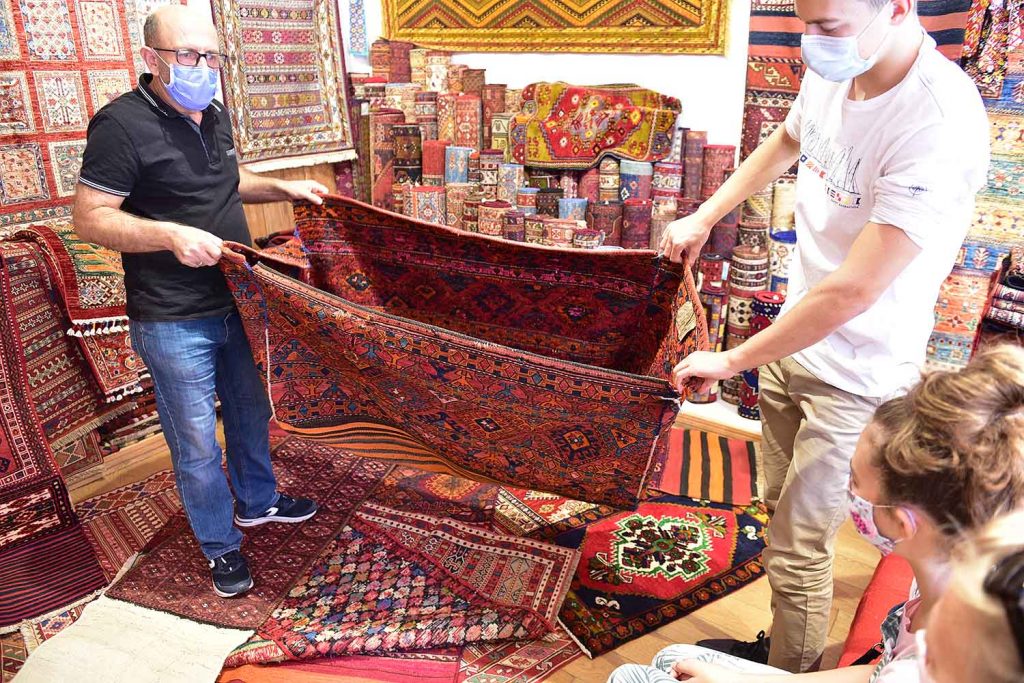 Seriously speaking shipping can be arranged to anywhere and the selection is overwhelming! Bargaining will tire you out. Make sure you stop at a few shops to taste famous "Turkish Delight". Its really worth it and with hundreds of different flavours you are guaranteed to find something you like and want to bring home. Tasting is free and fun!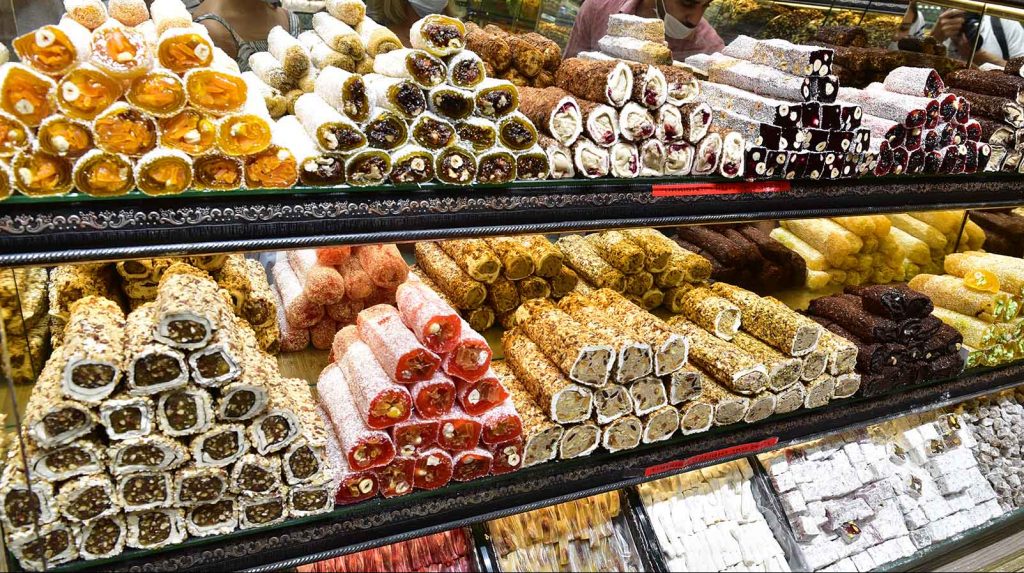 If you like it, buy some! It is a great snack to keep with you while exploring the rest of the city. And a great surprise for friends! And at the shop you can ask for nice gift package. Just a personal note here – better buy the sweets that you try at the stands, not those in the boxes offered in many places.
Beware, it is extremely easy to get lost in the Bazaar, so try and keep a reference of where the main road is – it will make it easier to find your way back home. The roads do look very similar making its pretty easy to get lost. Don't worry if you do, locals are very friendly and will gladly help you, or use your phone for navigation!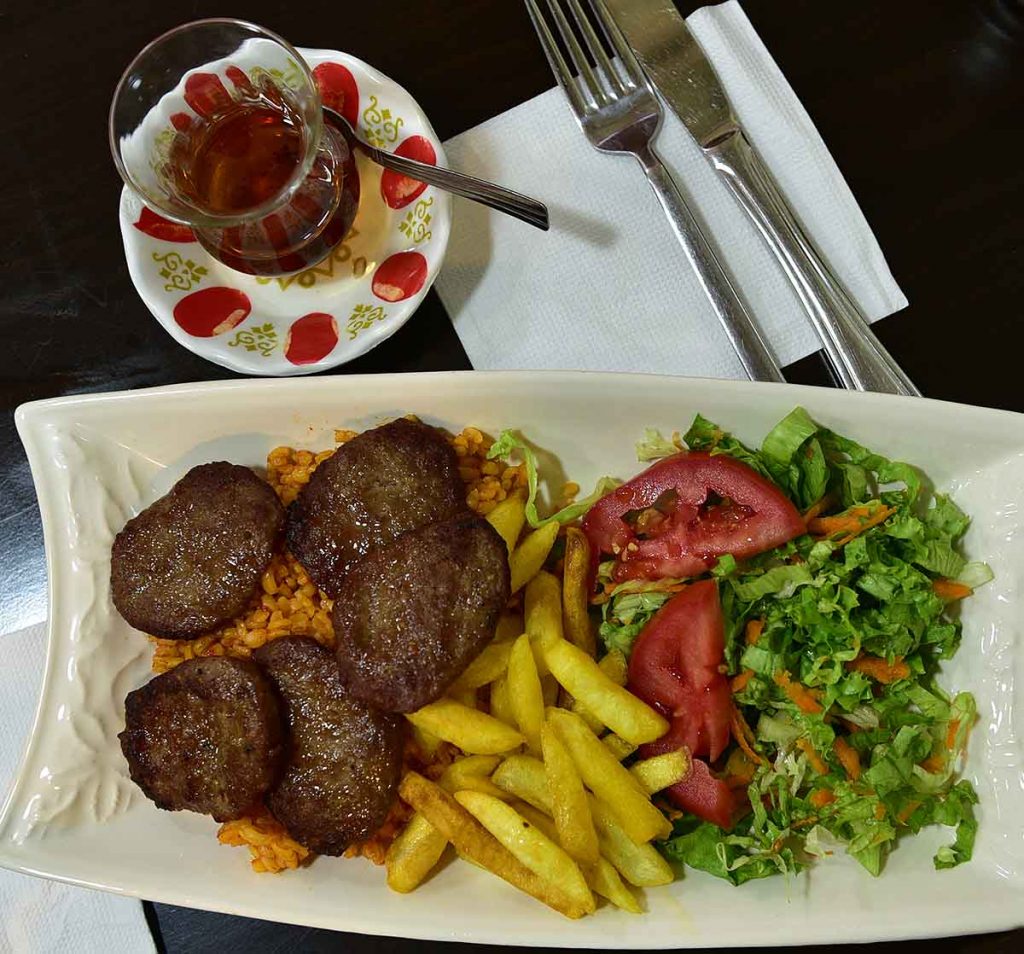 After exploring the Bazaar, you will be hungry! Don't be taken aback by the number of people who might ask you to take a look at their menu. It's a good idea to take a look at one or two restaurant menus so that you can get an idea of the food and prices. Any of them offer a good choice.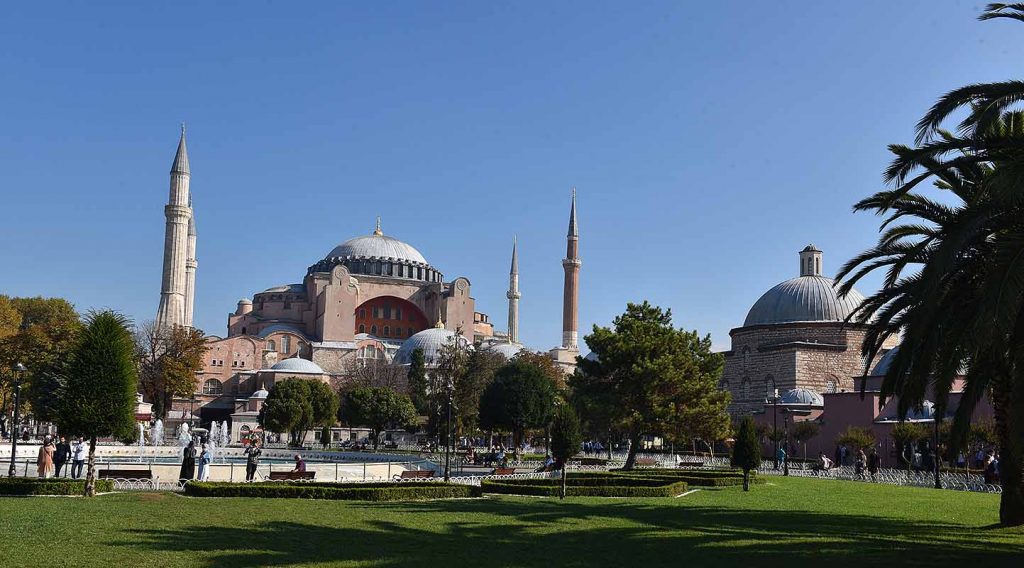 After lunch its time to dip into history. Not just any, but the Hagia Sofia! This is by far one of the most beautiful ancient buildings in Istanbul with history so rich and controversial. As of July 2020 Hagia Sophia is an active mosque after being a museum since 1935!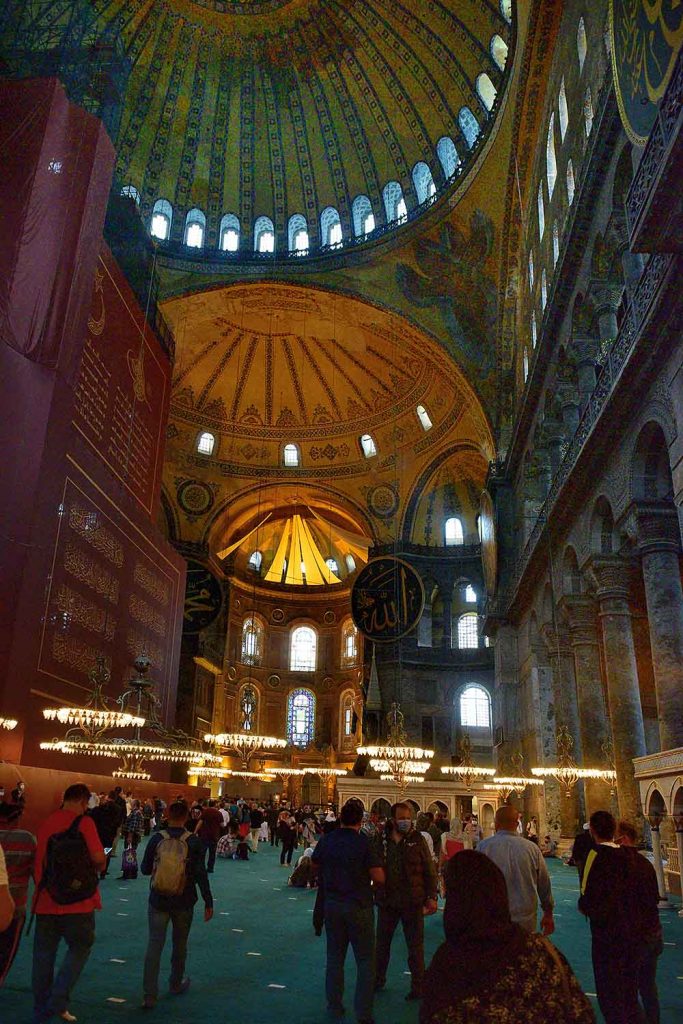 Make sure you time your visit properly, tourists are not allowed inside during prayer. When visiting, in respect to religion men should wear long pants and women headcover and long skirt (pants are ok) – ladies, have a scarf handy (you can buy a nice one during the visit to Bazaar). The building itself is quite grand. Its main hall has really high ceilings – make you wonder how an ancient civilization could have possibly built it (the construction started in 532 BC and was completed in a period of five years and opened for worship in 537BC with great ceremony)…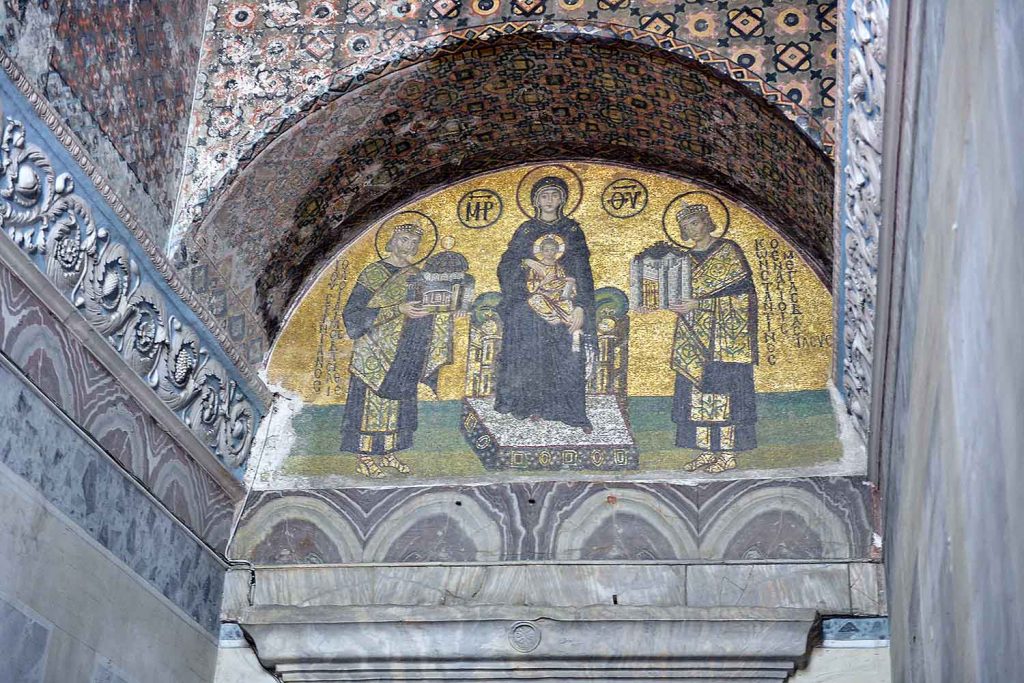 Just a short distance from Hagia Sophia is Blue Mosque. The Blue Mosque is very beautiful, the mosaics are truly amazing. The garden also makes for a great experience. Just like the Hagia Sofia, this is also a operating mosque. Consider donating on your way out, it helps with the upkeep of the mosque and the grounds.
Day 2
After breakfast, head to what used to be the hippodrome. Here you will find some interesting elements… Past the hippodrome, you will pass a beautiful park. Take your time here to take some pictures, the view is not something to be missed.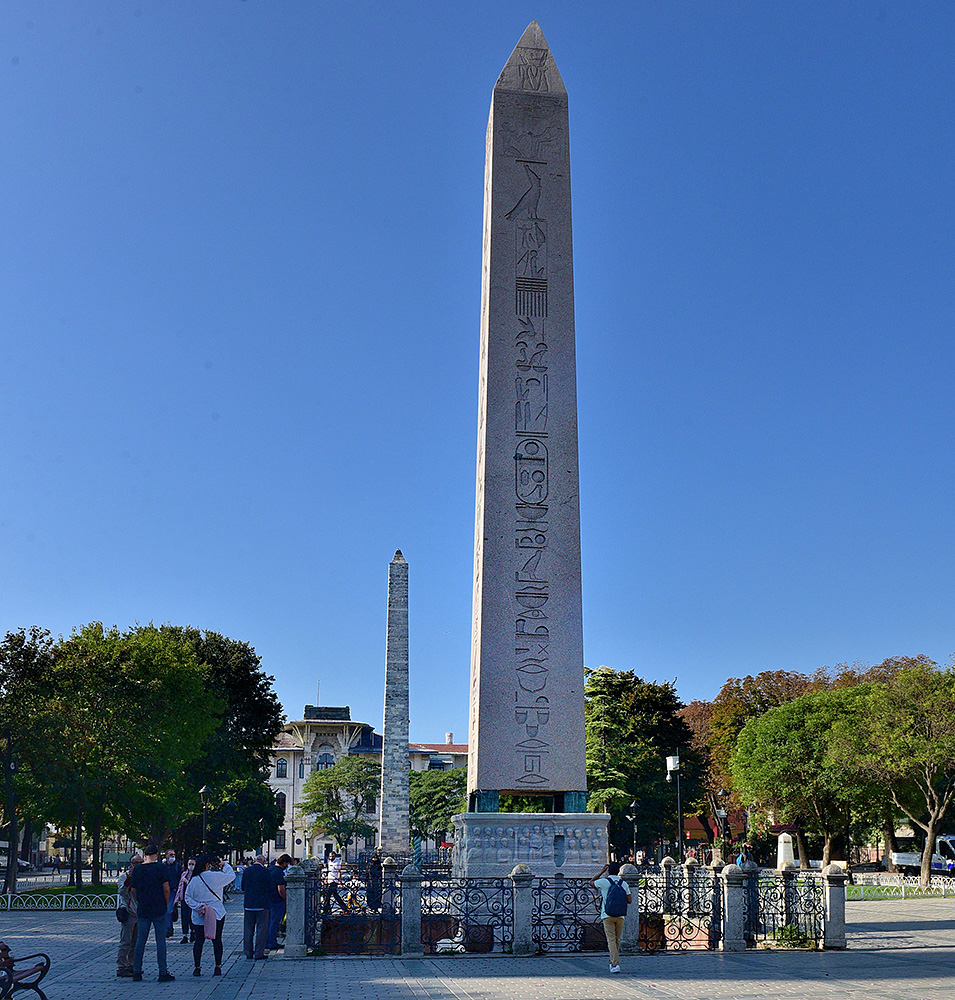 After seeing the hippodrome, we are heading to the Basilica Cistern. When we visited there was no water due to some restoration work.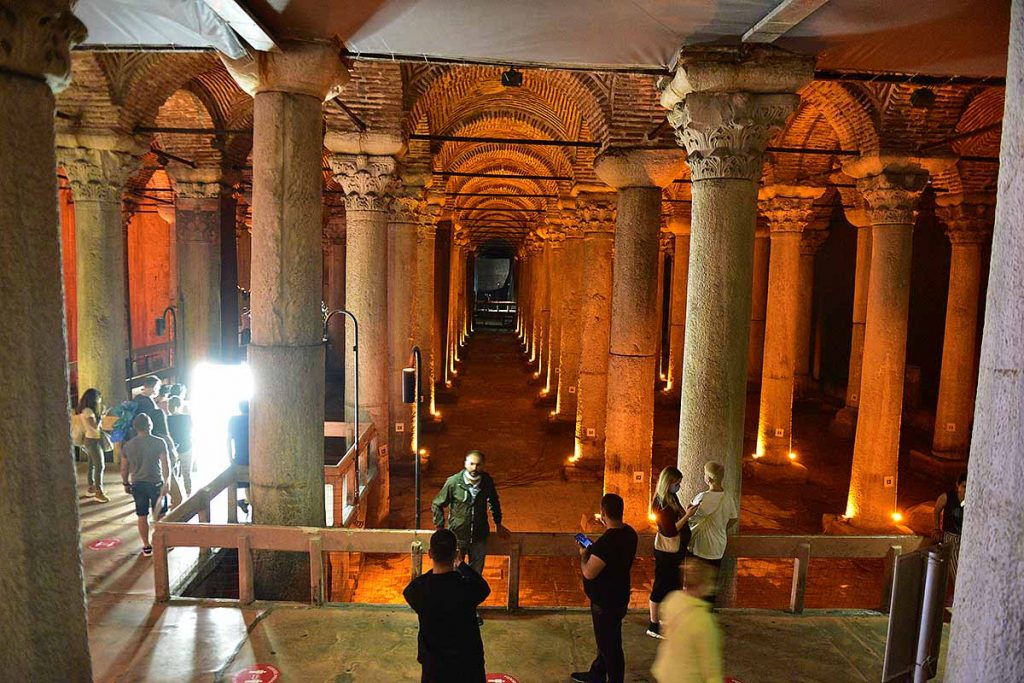 The Cistern is a very unique place. It is at once very very impressive. Yet, at the same time a bit spooky. It has very tall ceilings held up by roman era columns.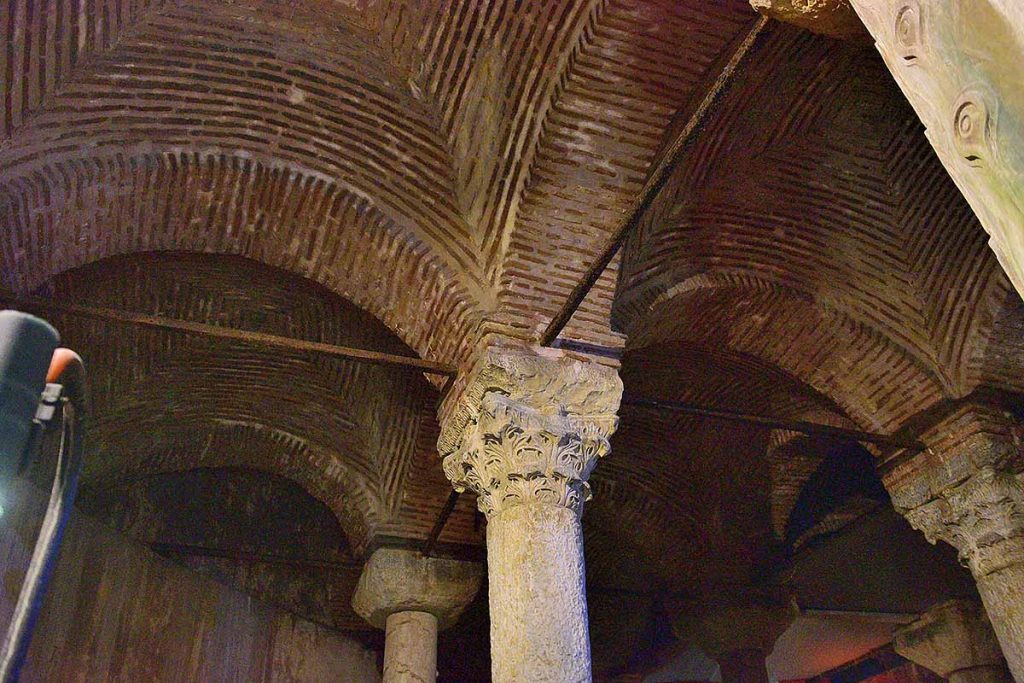 Next stop, The Mosaic Museum. Its a short walk from the cistern and it is certainly worth visiting. It is a relatively small museum, it lies on the grounds of what used to be a Roman Era mansion. The mosaics are very impressive. The detail, beauty and realism are beyond any expectation. When you exit the museum, you will walk out onto a small street bazaar. If you want to get back to the museum entrance, there is a sign pointing to the museum about 20 meters from the exit.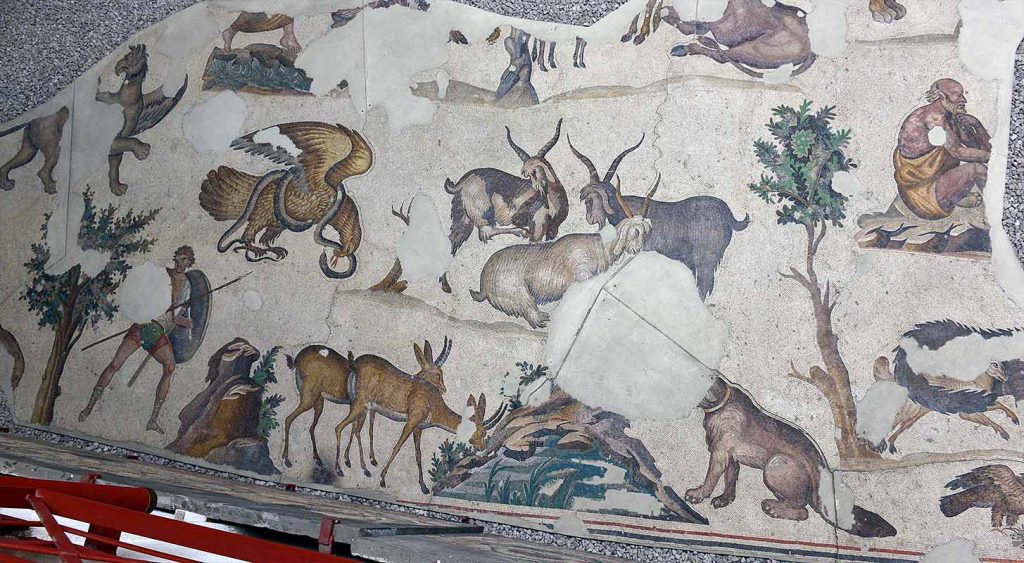 You will find more about Mosaic Museum in the next post… After all of that walking, make sure to end the day at the Cemberlitas Ancient Hammam. Check the website for hours and prices – well worth it – we spent about three hours there! Hammam means "spreader of warmth" and it is so true!… It is probably the most memorable experience you can have. Best of all, you will be very clean and warm on the way out. They speak English there, so don't be worried. Men and Women bathe separate. You will be given a key and shown to a room. That is where you change and wrap yourself with a towel (soap, shampoo, slippers and towels are provided). From there, you walk to the baths… There is no time limit, so take as long as you like… may be go for a full package with massage.
Day 3
As they say, save the best for last. Today, we will visit the Topkapi palace. The residence of the Sultans. You will love the palace. It is very beautiful, the lawns manicured and everything taken care of. The extra ticket to the Harem is not obligatory, but is very much worth it – there are much more to see. Try to arrive for the opening of the museum, it may get busy later.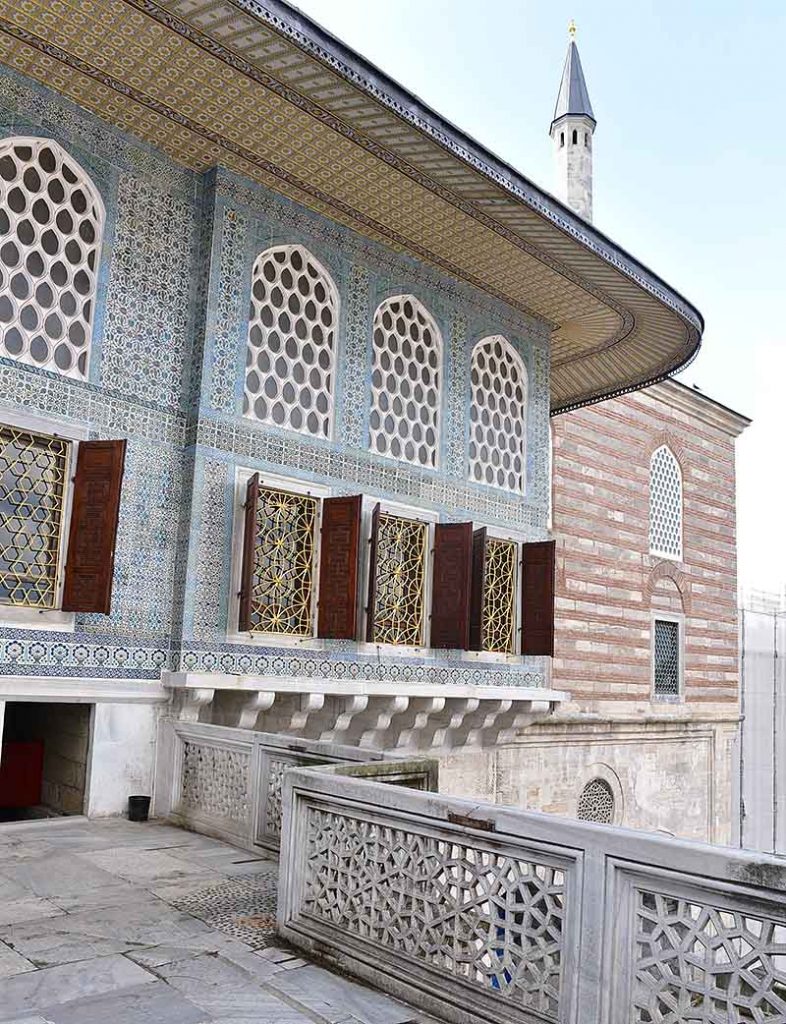 Be sure to visit the Lawns, there is an amazing view of the Bosphorus and Istanbul. And you can have a lunch with a view if you wish and the time allows, the place is very nice…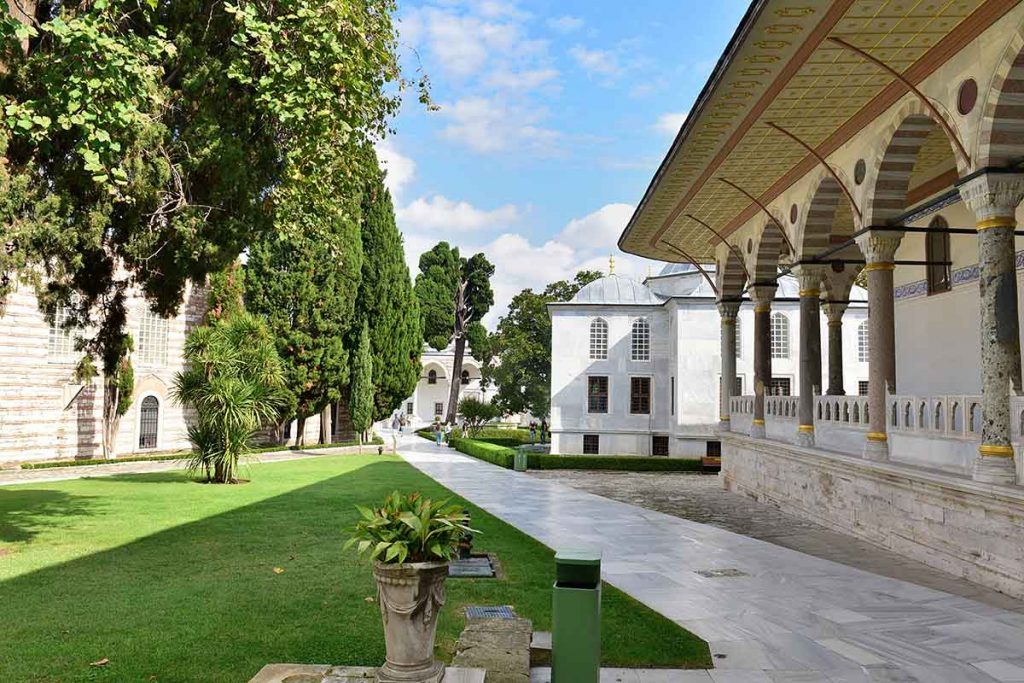 Be prepared to spend half of the day here to see everything… or even stay for dinner – there is a restaurant in the palace (we'll leave it out for surprise).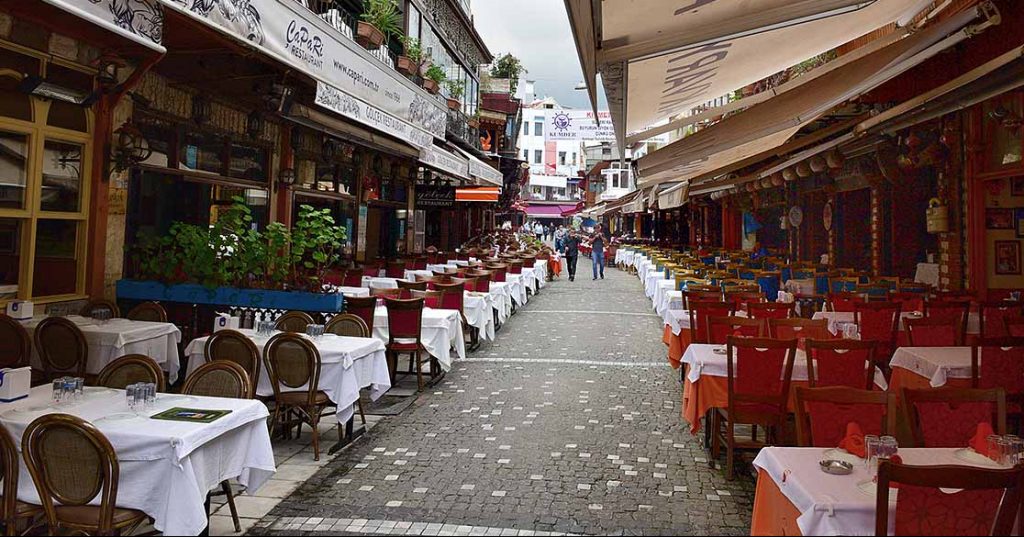 After palace we decided to find fish restaurants (area called Kumkapi) to try some Turkish fish soup (chorba) and have another great experience… It was too early for dinner and late for lunch, so the place looks quiet, but come here later and you may have to wait for the seat!
After delicious fish meal we walked a few blocks back to our hotel and on the way come across this bright looking fruit stand – some grapes, peaches, melon for later snack before heading to the airport… we arranged for the taxi to come pick us up when we came here on the first day – just ask the driver for the card.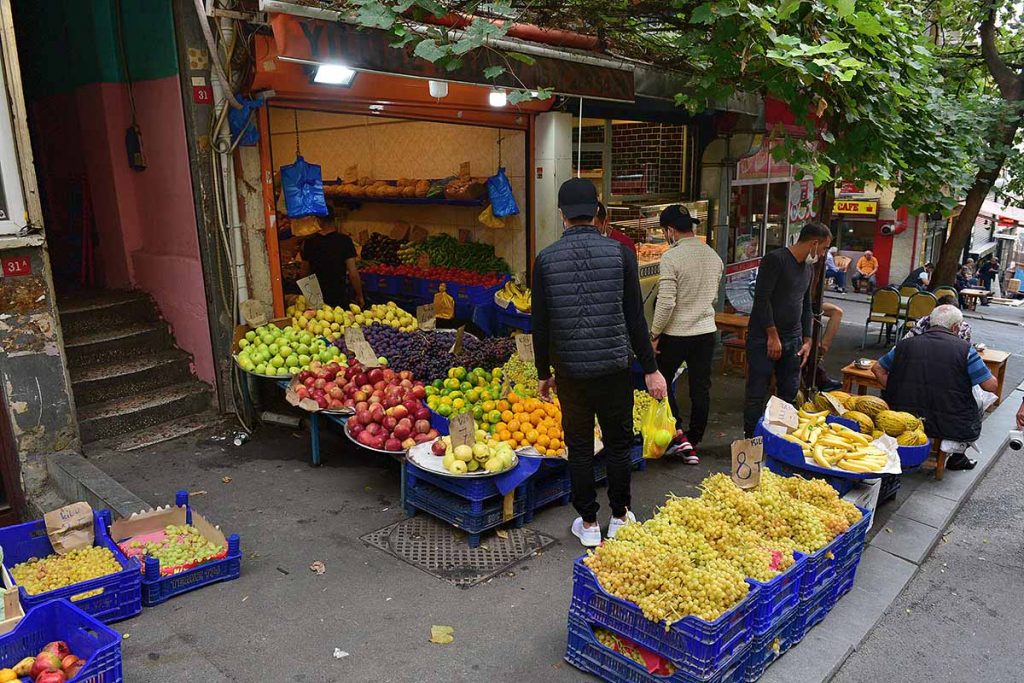 We had a great experience visiting this ancient city, and we'll sure come come back to see other places and may be travel to other parts of the country. Below you will some some useful information and links…
Topkapi Palace is closed on Tuesdays; Blue Mosque is closed until 2pm on Fridays; Grand Bazaar is closed on Sundays. Annual Closing Dates of all museums and bazaars in Istanbul in 2021 as follows; January 1-New Year. May 13/14/15-Ramadan Celebrations. July 20/21/22/23-Eid Celebrations. October 29-Republic Day. Hagia Sophia is always closed for visit during praying time.
The Basilica Cistern's central location in Sultanahmet makes it easy to explore before or after visiting nearby sights like the Hagia Sophia Museum, the Blue Mosque and the Topkapi Palace Museum. An admissions fee of 20 Turkish lira (about $5.50) applies, and visiting hours are from 9 a.m. to 5:30 p.m. between November and mid-April, with extended hours in the summer.
We stayed in Safran suites (apartments) and liked it – here is the link https://www.booking.com/hotel/tr/safran-suites.html. Great location, close to all main attractions and for a reasonable price. Lots of cafes and a shop across the street where you can buy some snacks.
We really fall on love with Istanbul and we hope to come back sometime…